How to Match Jewelry With Your Outfit
How to Match Jewelry With Your Outfit
Whether you're dressing up for a glamorous event or adding flair to everyday outfits, matching jewelry with outfits is somewhat of an art form.
In the wonderful world of fashion, it's often said that the perfect accessory can make or break an outfit. Among the many options on offer, a piece of jewelry stands out as a timeless and elegant choice that can elevate any ensemble to new heights.
Prepare to embark on a journey where shimmering necklaces, sparkling earrings, and eye-catching bracelets become your trusted allies in expressing your unique personality and style.
We'll equip you with the knowledge and inspiration to become skilled in matching jewelry with outfits and leave a lasting impression wherever you go.
Learn everything you need to know about matching jewelry with outfits
Matching jewelry with outfits is an art that can effortlessly transform your entire look. Whether you're aiming for a subtle touch of sophistication or a bold statement, the right combination of jewelry can elevate your style to new heights.
But where do you begin on how to style jewelry? From delicate chokers and stackable rings to glamorous earrings and statement bangles, each piece holds the potential to enhance your outfit in its own unique way.
Read on as we unravel the secrets of styling jewelry, helping you navigate the intricacies of color, texture, and proportion like a pro. Gone are the days of Googling what color jewelry goes with green because we can help you unlock your intuition and ensure you nail matching jewelry with outfits time after time.
How to find jewelry that goes with everything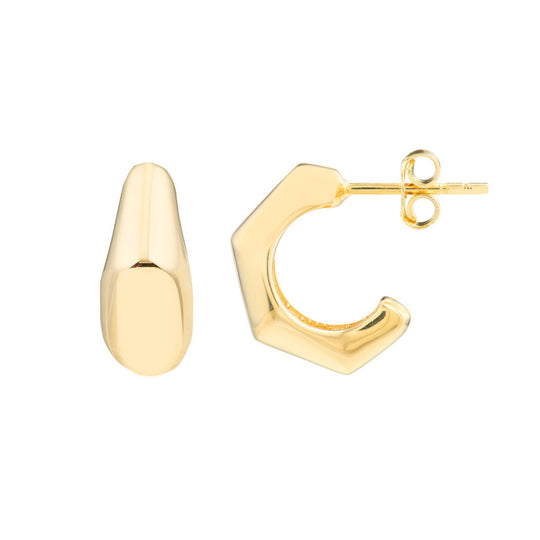 One of our favorite jewelry fashion tips for matching jewelry with outfits is finding some versatile pieces you can wear with anything. Let's address some common questions about finding versatile jewelry pieces.
How do I find a necklace that goes with everything?
The key lies in simplicity when it comes to a necklace that goes with everything. Opt for a classic piece with a minimalist design, such as a delicate gold or silver chain adorned with a simple pendant, like a pearl or a diamond.
These types of necklaces can be dressed up or down and are versatile enough to complement a broad range of outfits.
What color jewelry goes with everything?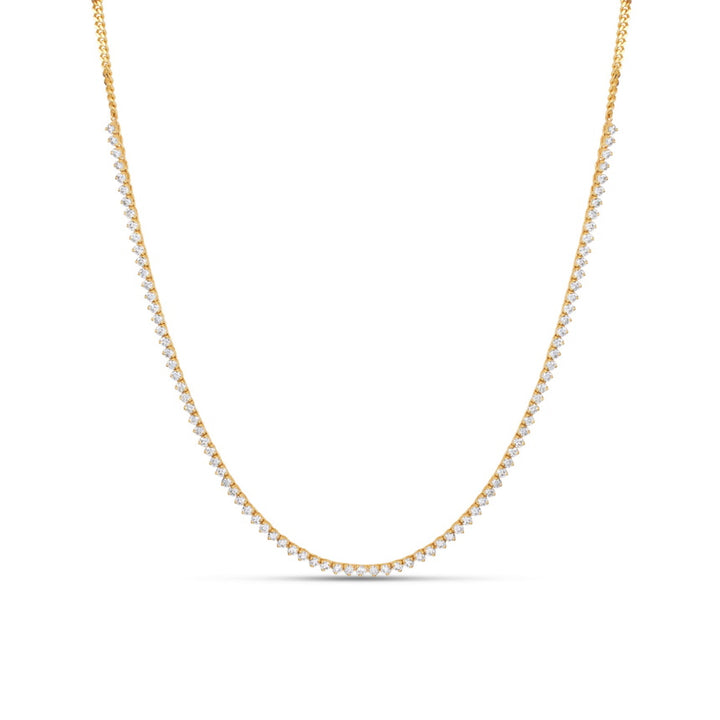 Now, let's address the age-old question, what color jewelry goes with everything? Classic metals such as white gold, yellow gold, and rose gold are universally flattering and versatile. They complement most skin tones and styles in your wardrobe.
White gold can provide a sleek and modern feel, while gold brings warmth and a touch of luxury. Rose gold blends the best of both worlds, offering a unique and contemporary elegance.
How do I find earrings that go with everything?
Consider timeless styles like studs or small hoops when choosing earrings that go with everything. Diamond or pearl studs are a classic choice that can add a touch of elegance to any outfit. Similarly, small gold or silver hoops offer a balance of simplicity and sophistication that can seamlessly transition from day to night.
What color jewelry goes with red?
There will be instances when matching jewelry to outfits where you wonder, for example, what color jewelry goes with red? Red is a vibrant and bold color, and it pairs beautifully with yellow gold jewelry.
Gold enhances the warmth of red and creates a chic and sophisticated aesthetic. However, if you're wearing a cooler shade of red, white gold jewelry can also be a great match.
Remember, simplicity and versatility are the keys to choosing jewelry that goes with everything. Stick to classic styles and colors, and you'll have a collection of pieces that will enhance any ensemble and make the task of matching jewelry with outfits so much easier.
How to coordinate jewelry
Some of the most frequently asked questions about matching jewelry with outfits are about how to accessorize jewelry of different types. A good example is how to pair earrings with necklaces.
We love sharing jewelry style tips, so here is our advice on the topic:
● The simplest rule to follow is to match the metal of your earrings with your necklace. If you're wearing a yellow gold necklace, choose yellow gold earrings. If your necklace is silver, pair it with silver earrings.
● If you have a statement necklace, opt for simpler earrings like studs or small hoops to keep your look balanced. Conversely, if your earrings are large or ornate, choose a simple necklace or even forego one
● When matching jewelry with outfits, the neckline of your outfit should guide your jewelry choices. For example, a v-neck or scoop-neck dress pairs well with a pendant necklace and drop earrings, while a high neckline might call for stud earrings and a collar necklace
● If your necklace features a particular motif, color, or gemstone, consider matching it with your earrings. For example, pearl earrings can beautifully complement a pearl necklace
● Your event or occasion should influence your jewelry pairing. For more formal events, matching sets of earrings and necklaces can create a sophisticated look. For casual events, feel free to mix and match for a more playful style
● At the end of the day, your personal style and comfort matter most. If you love how a specific pair of earrings look with a particular necklace, go for it!
How to style gold jewelry?
When it comes to matching jewelry with outfits, one of the key considerations is whether you need yellow gold, white gold, or rose gold jewelry.
Maybe yellow gold jewelry isn't your usual go-to, but you've been gifted a fantastic piece and need to know how to wear it to its full potential. If that's the case, you've come to the right place. Here are some frequently asked questions about how to style gold jewelry.
How do I find the right colors to wear with yellow-gold jewelry?
Yellow gold jewelry is versatile and lends many colors a warm, luminous accent. It pairs exceptionally well with earthy tones such as browns, greens, and oranges, enhancing the natural warmth of these shades.
Yellow gold is across from the deeper colors on the color wheel, making it contrast beautifully with rich, deep colors like royal blue, burgundy, and purple, creating an opulent and sophisticated aesthetic.
In addition, when finding the right jewelry for outfits in neutral shades like black, white, and beige, introduce gold pieces for an understated, chic look.
Should I wear gold jewelry with a black dress?
You can't go wrong with this timeless look when matching jewelry with outfits. A black dress and yellow gold jewelry are a match made in fashion heaven.
Selecting gold jewelry for a black evening dress exudes elegance and sophistication. Delicate gold chains, statement earrings, or stacked bracelets can add a glamorous touch to your outfit.
For a more modern vibe, consider geometric gold pieces. The contrast of the gold against the black dress helps the jewelry stand out, making you the center of attention at any event.
How do you style gold jewelry?
Styling gold jewelry is all about balance and personal expression. Wear a simple gold pendant necklace or a pair of gold hoop earrings for a minimalist look. These simple pieces go with everything from a t-shirt to a ball gown. Layering is another popular trend; try stacking delicate gold rings or bracelets. Beaded necklaces and beaded bracelets make a great layering point.
Feel free to mix and match different styles and sizes of jewelry, and remember that it's wonderful to blend gold with other metals for a more eclectic look. Lastly, consider the color and style of your clothing when matching jewelry with outfits to create a harmonious overall look.
Styling dresses with the perfect jewelry
Matching jewelry with outfits can feel like a daunting decision at the best of times, let alone when it's a special occasion, and you're wondering how to pick jewelry for a dress.
The good news is that we've got your back if you're wondering how to match jewelry with dresses. Read on as we answer some of the frequently asked questions about styling dresses with the perfect piece of jewelry.
How do I find jewelry for cocktail dresses?
Finding jewelry for cocktail dresses depends on the style and color of the dress.
As a rule of thumb, if your dress is ornate or detailed, opt for simple, elegant jewelry like stud earrings or a delicate bracelet.
Conversely, if your dress is simple, feel free to accessorize with statement pieces like chandelier earrings or a bold necklace to dress up your outfit.
What is the best jewelry for yellow dresses?
Yellow dresses pair beautifully with gold jewelry, as the warm tones complement each other. If you prefer a contrast, try turquoise or green gemstones. For a more subtle look, pearl jewelry can also work well with yellow.
What do I need to know about wearing jewelry with gold dresses?
Remember that less is often more when wearing jewelry with a gold dress. Opt for understated jewelry pieces since a gold dress is already a bold statement.
Delicate gold or silver jewelry works well, and consider pieces with clear crystals or diamonds for added sparkle without overpowering the dress. With gold dresses, avoid a pair of statement earrings, such as large dangling earrings, and opt for simple jewelry, like diamond studs.
What color jewelry goes with brown dresses?
Brown dresses look good with gold and bronze jewelry, which enhances the warm tones of the dress. For a pop of color, try turquoise or coral jewelry. Pearls and diamonds also work well with brown dresses, providing a timeless, classy look.
How do I choose jewelry to wear with navy blue dresses?
Navy blue dresses are versatile and can be paired with various pieces of jewelry. Gold jewelry adds warmth and contrast, while silver offers a sleek, modern feel. For a nautical vibe, consider pairing your navy dress with pearl jewelry. If you'd like to add some color, jewel tones like emerald or ruby can look stunning against the navy.
When it comes to matching jewelry with outfits, we hope you've learned a thing or two
 

So, there you have it. Hopefully, we've given you some new jewelry styling tips to save for a rainy day. Now that you're an expert on matching jewelry with outfits, why not pick up some beautiful, affordable fine jewelry from Alexis Jae?

 

If you've enjoyed this article on matching jewelry with outfits, be sure to follow along with our blog for more handy hints and resources. For any questions, contact the friendly team, who are more than happy to help.

 

 

 

 

 

 

 

 

 

 

 

 

 

 

 

 

 

 

 

 

 

 

 

 

 

 

 

 

 

 

 

 

 

#Envolvetech Code